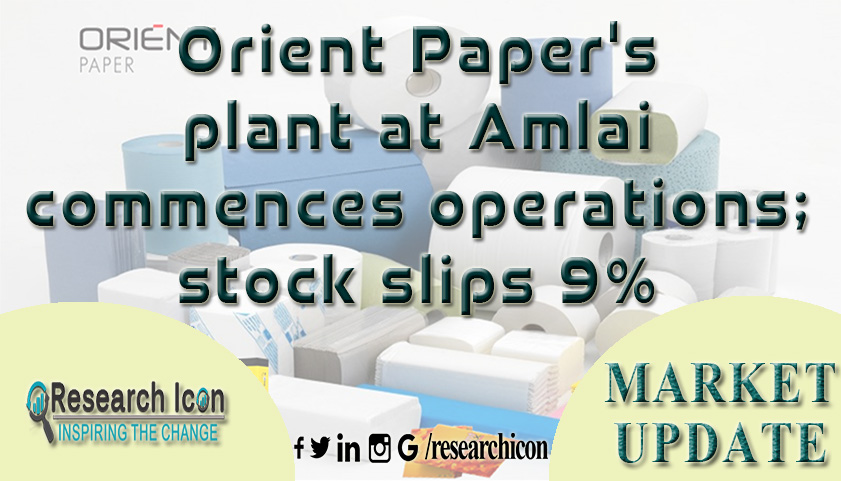 Orient Paper & Industries (Orient Paper) informed the exchanges that the company's paper plant at Amlai, Madhya Pradesh (MP) has commenced production from March 20, 2020. The plant was shut w.e.f. March 10, 2020, for the purpose of maintenance of Recovery Boiler.
The stock is trading lower by more than 9% on the NSE today.
The company also mentioned that, in view of lockdown in the districts where the Company's Paper and Caustic plants are located, production will be disrupted until further notice.
Orient Paper & Industries Ltd is currently trading at Rs13.05 down by Rs1.35 or 9.38% from its previous closing of Rs14.40 on the BSE.
The scrip opened at Rs11.60 and has touched a high and low of Rs13.80 and Rs11.60 respectively. So far 1,39,412 (NSE+BSE) shares were traded on the counter. The current market cap of the company is Rs305.55cr.
Get Expert Advice – 8871888787
or mail us here - support@researchicon.com
or visit - http://www.researchicon.com