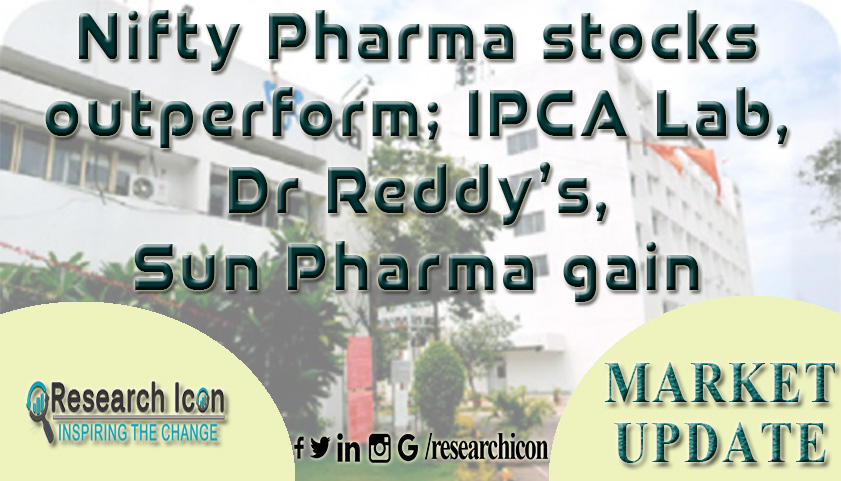 The Nifty Pharma index surged 3% at 6,839 levels in the morning trade as the rally was led by Cadila Healthcare, Dr Reddy's, Sun Pharma and Cipla.
According to the media statement that was published on Thursday, US President had said that the USDFA (Food and Drug Administration) is making experimental drugs including those used for treating malaria available as part of the ongoing effort to tackle the spread of the coronavirus.
Shares of Cadila climbed 10% and among the top gainers on the pharma index, followed by Dr Reddy's, which gained 4%, Sun Pharma, Cipla and Aurobindo were up 3?ch. Piramal Ent, Biocon, Lupin, Glenmark and Divis Lab were also rose 1?ch on the Nifty Pharma index.
Further, Ipca Laboratories also soared over 10?ter the media reports said that its Active pharmaceutical ingredient (API) for Chloroquine has been approved by the USFDA, where chloroquine is being used to treat malaria and may help treat coronavirus.
Dr Reddy's Laboratories gained 4?ter it announced the launch of Pyrimethamine Tablets USP, 25 mg, a therapeutic equivalent and first-wave generic version of Daraprim (pyrimethamine) Tablets, approved by the U.S. Food and Drug Administration (USFDA).
Biocon in the filing on Friday said that it has received the Establishment Inspection Report (EIR) from the US Food and Drug Administration (FDA) for the Post-Approval and GMP inspection of its Small Molecules API manufacturing facility at 20th KM, Biocon Campus in Bengaluru, conducted between Feb 20-26, 2020. Stock is up by 1%.
Currently, the Sensex is up 136 points or 0.48% and the Nifty gained 59 points at 8,323. The most active stocks on NSE included HDFC Bank, ICICI Bank, Reliance Industries, HDFC and State Bank of India.
Get Expert Advice – 8871888787
or mail us here - support@researchicon.com
or visit - http://www.researchicon.com