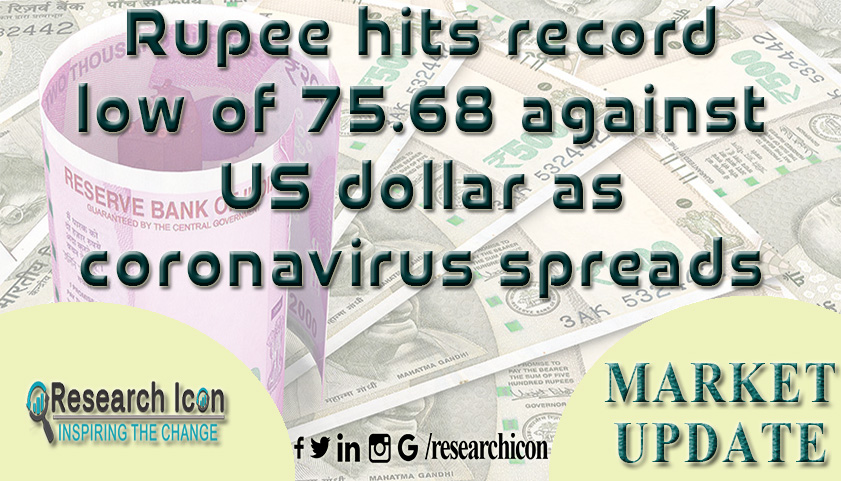 The Indian rupee hit record low against the US dollar, weakening past the 76 per dollar mark for the first time. The local unit today opened at 75.69 amid a broad strengthening of the US dollar against other major currencies.
The rupee on Friday dropped by 8 paise to a fresh record low of 75.20 against US Dollar.
Besides, foreign institutional investors (FIIs) sold shares worth Rs3,345.95cr, while domestic institutional investors (DIIs) bought shares of worth Rs2,431.24cr, as per provisional data available on the NSE showed.
The Reserve Bank of India (RBI) will buy government bonds worth Rs30,000cr through open market operations (OMO) in two tranches. The auctions are scheduled to be conducted on March 24 and 30.
Meanwhile, domestic equity markets are trading sharply lower today with Sensex down about 8% in early trade.
Get Expert Advice – 8871888787
or mail us here - support@researchicon.com
or visit - http://www.researchicon.com