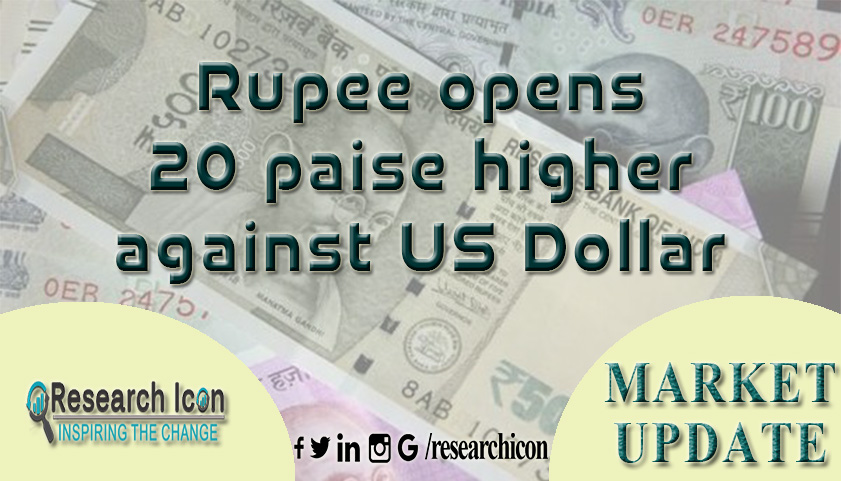 The Indian rupee opened higher by 20 paise at 74.78 against the US Dollar on some selling in American currency by banks and exporters.
The local unit slipped 84 paise to a new record low of 75.10 against the US dollar on Thursday.
Besides, foreign institutional investors (FIIs) sold shares worth Rs4,622.93cr and domestic institutional investors (DIIs) bought shares of worth Rs4,367.43cr, as per provisional data available on the NSE showed.
On the economic news, China's loan prime rates (LPR) kept unchanged from their February levels, with both the 1-year and 5-year LPR left steady at 4.05% and 4.75%, respectively.
Meanwhile, developments on the ongoing global coronavirus outbreak will continue to be watched as investors continue to weigh the disease's potential economic impact.